Shave Barbers & Spa is created in 2018 as innovative project of Sami Azrak, an entrepreneur who sought to develop a business model that offered a wide variety of beauty and personal care services with a high-quality standard. He graduated International Business at the University of San Luis (Madrid) and has a double Master's degree in Business Administration and Law at the IE Business School. SHAVE surfaced when, after living in different countries and cultures and having successfully developed different businesses, he decides to change his life and move to one of the cities that has a mark on his life and his experience. He moved to Madrid and establish SHAVE BARBER SHOP & SPA, SL. A company whose main activity is men's care, hairdressing and beauty services, in addition to a line of exclusive SHAVE products for men's cosmetics, shaving and beard care. SHAVE is a company that seeks excellence above all else, taking care of every detail where our customers satisfaction is guarenteed.
HOW DID SHAVE COME ABOUT?
As a barbershop customer, Sami Azrak longed for a space dedicated to men care and hair and beard style while maintaining a quality standard and offering a variety of men care services. Based on this market need, he created the chain of barbershops "SHAVE barbers & spa",an elegant and exclusive space for men, for haircuts, shaves and beard care in a defined style, with body and facial treatments. With a vocation to become a multispace that guarantees the standardization of quality, good taste and excellence in service wherever there is a SHAVE Salon. Barbershops with a spirit and a design that evokes the elegant barbershops of the 40s, where it is intended to give a "integral service" clients, which is why each SHAVE Salon includes very extensive aesthetic services that are not normally available in traditional barbershops or men's hairdressing salons, with the inconvenience of having to go to different centers to obtain the image that a man needs. Detecting other more practical needs, in terms of accessibility and availability and answering the questions of when and where you need it, the business is expanded by offering customers online purchase through a subscription that can periodize the order of their basic hygiene and personal care and at the same time you can add fashion accessories to your purchase. This is how The SHAVE Club came about
"SHAVE salons are designed for today's man who has internalized the cult of the body and image and wants to take care of himself and is even part of his leisure time "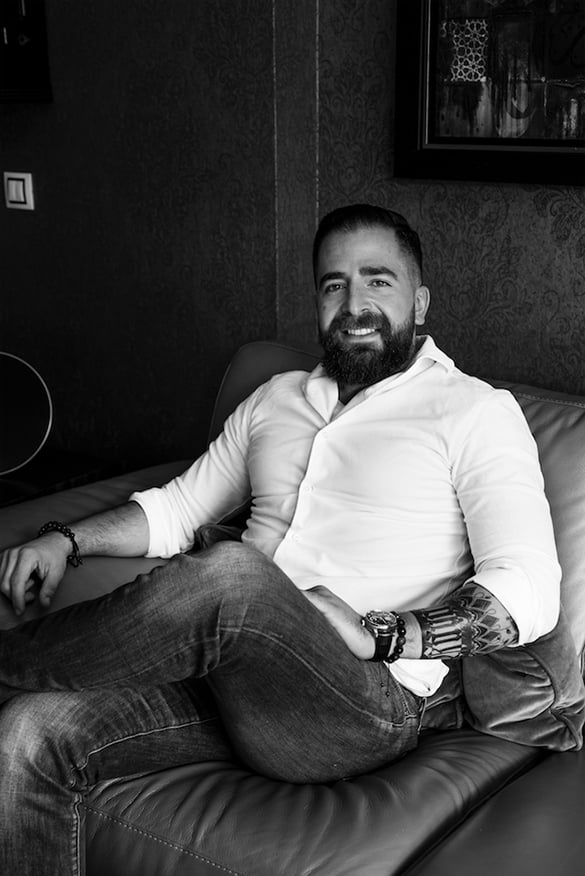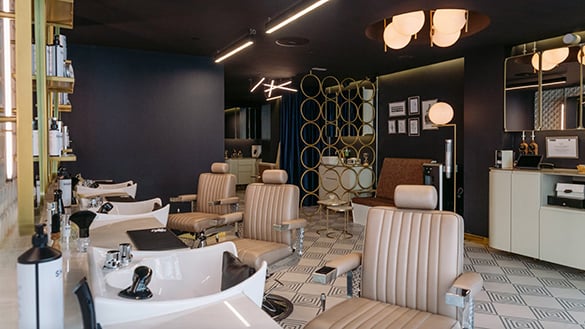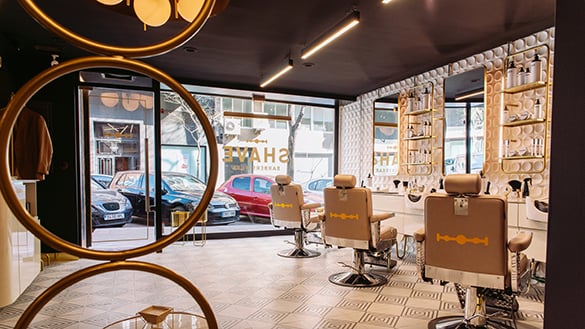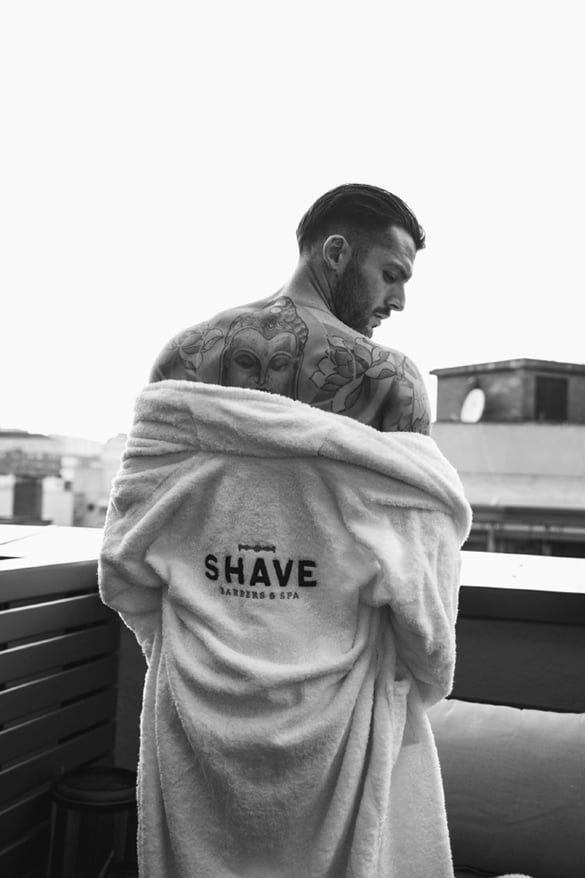 Our vision of the future "SHAVE Club"
Our vocation and our dream is "To be an eclectic, exclusive and comprehensive men's club but within everyone's reach, your gentleman's club" / "Gentleman Club" where you can find moments to disconnect and access services that make you enjoy and that you want come with your friends to spend a Saturday:
Your hair , Your haircut
We will make you forget about everything while you receive a good massage, replacing worries with positive stimuli that reach your brain with each pressure point.
Enjoy facial treatments with high quality products, Access personalized Tailoring services, by appointment.
Lounge space to have a quality Irish whiskey, an exclusive gin or a special beer… and be able to access the internet to work or simply take a break while you wait for your appointment and play pool quietly.
Request specific services such as tattoos or old-fashioned shoe care and cleaning services, while you relax reading and disconnect.
In short, your leisure and care space to enjoy and disconnect, alone or in the company of your friends.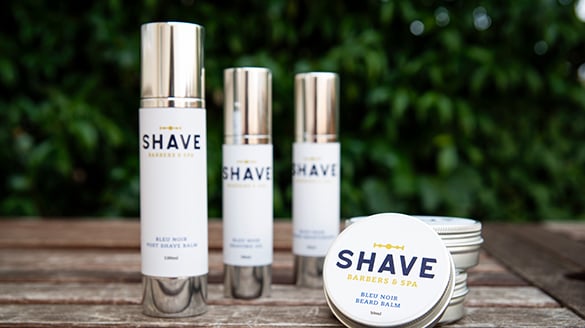 WHY CHOOSE SHAVE?
A club that offers you online access to exclusive products, collections, accessories… They will arrive at your home periodically at the time you decide, depending on the frequency of use you need. Join the SHAVE Club, in addition to saving you time, with the subscription of our products through our website, you will be able to take advantage of the benefits, offers and special promotions, in products and services.
With our barbershops we want to standardize the exclusivity of our services, from the image and design of our premises inspired by the 1940s, to the attention of our specialized professionals and all the services we offer at a reasonable and accessible price; good taste and comfort. We want to offer you a unique place to cut your hair or shave your beard, complementing these services with an exclusive beauty section for men, so that you can find your space of intimacy and relaxation. You will enjoy the same quality standard in all our barbershops, with the same guarantees of attention and services that we always offer you.
Hygiene and Cleaning Certificates
Specialized companies examine us periodically, guaranteeing results in our premises to meet the established air quality standards and hygienic conditions, even exceeding the standards required for a hospital. We use a special system with an Autoclave that guarantees that our services are carried out with maximum hygiene and safety, for which a large investment is made in order to achieve conditions of excellence.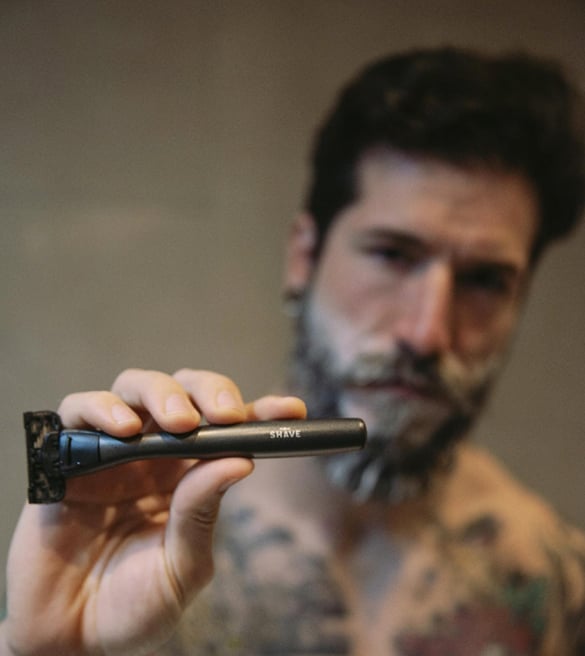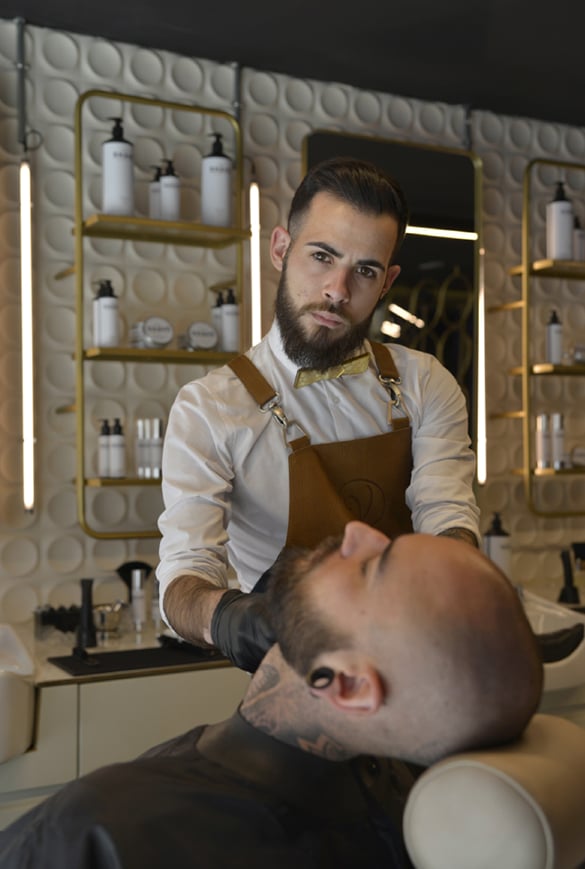 THE TEAM
The priorities and needs that people have as individuals in the professional field are above all human values. We want to guide our teams by values such as:
Humility, to continue learning and improving every day as professionals from both colleagues and our clients.
Warmth, and closeness in the treatment, when we feel respected and treated with dignity we take full advantage of our talent, capacity and ability.
Generosity, to dedicate time when necessary and support our colleagues.
Team work, to encourage creativity and the contribution of ideas.
In conclusion, treat our employees not as a number but as part of a family that shares a business and professional project. Guided by these values, we want to create a motivating work environment that favors human treatment, effort, dedication to what we do and the achievement of results; Quality in every way to satisfy our customers.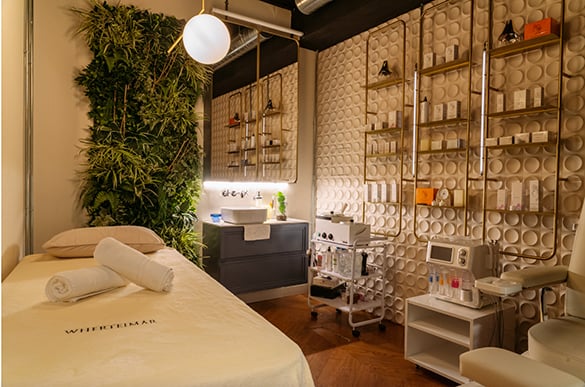 CORPORATE RESPONSABILITY
SHAVE is a responsible and honest company, which is involved in achieving a better world through a commitment to inclusion, diversity and equality. SHAVE is involved with the environment and the current social context. It actively collaborates with the NGO "Accem" to help refugees for their inclusion and social integration. Accem is a state-wide non-profit organization whose mission is the defense of fundamental rights, care and support for people who are in a situation or at risk of social exclusion. Specialized in refuge and migration, it works in favor of the inclusion of people and seeks equal rights, duties and opportunities for all people regardless of their origin, sex, race, religion, opinions or social group.